Product details

product data sheet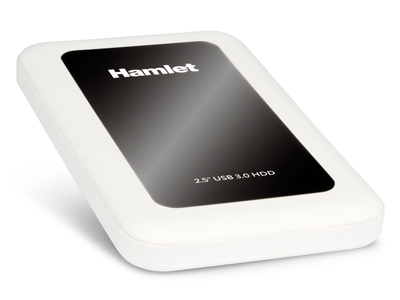 HXD25500WH
2,5" 500GB Mobile Hard Disk USB 3.0 White
CODE: HXD25500WH
EAN: 
supports







Product menu
printer friendly page

Product description
The new range of external hard disks with USB 3.0. An optimal solution for whoever wants an additional external disk. This version is available in white with a 500GB disk.
Features
USB 3.0 interface; high speed up to 5 Gbps transfer rate
Rubber surface
Active LED to indicate power and data access
USB 3.0 cable included
HDD 500GB included
USB 2.0 and 1.0 compliant
Supports hot Plug&Play
Supports Win 2000/XP/Vista/7/8/10, Mac OS 9.x or above and Linux (kernel 2.4.18 or above)
USB powered
Dimensions: 132 × 79 × 15 mm
Package contents
2.5" 500GB external HDD
User manual (English, Italian)
USB 3.0 cable
Specifications and appearance are subject to change without prior notice.
---
Footer
Hamlet is a registered trademark by Riom Services Ltd
Registered in Ireland: No. 266378