Product details

product data sheet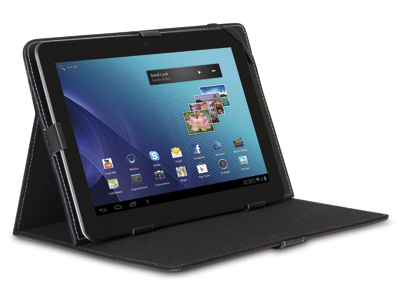 XPADCV101
Universal Cover for 10.1" Tablet PCs
CODE: XPADCV101
EAN: 5391508634916
supports
Product menu
printer friendly page

Product description
Discontinued product
Hamlet Universal Cover 101 is a practical protective case designed for 10.1" Tablet PC which allows you to carry and use your tablet while protecting it from scratches and bumps. Universal Cover 101 can be easily folded and used as a stand to place the tablet with the ideal angle for maximum working comfort. The Tablet PC is secured to the Cover by special clips and an elastic band to give free access both to the buttons and side ports.
Features
Cover case for 10.1" Tablet PC
Usable as a support with different angles
Protects the tablet against bumps and scratches
Package content
Specifications and appearance are subject to change without prior notice.
---
Footer
Hamlet is a registered trademark by Riom Services Ltd
Registered in Ireland: No. 266378