Product details

product data sheet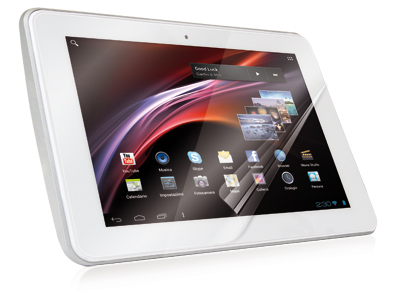 XZPADFM101U
Universal Film Protector for 10.1 inches 16:9 Tablet PC
CODE: XZPADFM101U
EAN: 5391508635241
supports
Product menu
printer friendly page

Product description
Hamlet Screen Protector is a universal film protector designed for the screen of 10.1-inch 16:9 Tablet PC. Thanks to its high transparency, it protects the screen from scratches and fingerprints while maintaining excellent quality of vision. Hamlet Screen Protector is also compatible with Tablet PCs of the major manufacturers such as Acer, Asus, Dell, HP, Lenovo and Samsung.
Features
Scratch-proof
Antistatic
High transparency
Film Size: 255 x 168 mm
Designed for Zelig Pad 10.1" series
Specifications and appearance are subject to change without prior notice.
---
Footer
Hamlet is a registered trademark by Riom Services Ltd
Registered in Ireland: No. 266378