Product details

product data sheet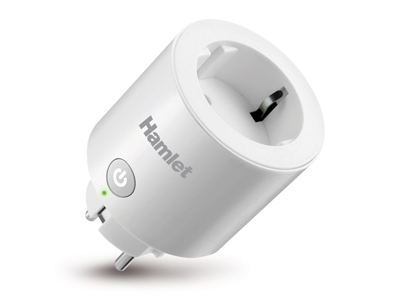 HIOT-SPL16M
Smart Wi-Fi Plug with Energy Monitoring
CODE: HIOT-SPL16M
EAN: 8000130592859
supports


Product menu
printer friendly page

Product description
Smart Wi-Fi Plug for remote control of connected devices. Include monitoring and programming function via APP for iOS and Android.
Compatible with IFTTT, Amazon Alexa e Google Assistant.
Specifications
Voltage: 90~250V AC 50Hz/60Hz
Max load current: 16A
Network: Wi-Fi 2.4GHz
Transmit distance: within 20 meters
Control method: voice/app/button
Dimensions: 52.4 × 52.4 × 82.1 mm
Weight: 83 g
Package contents
Smart Wi-Fi Plug
User manual
Specifications and appearance are subject to change without prior notice.