Product details

product data sheet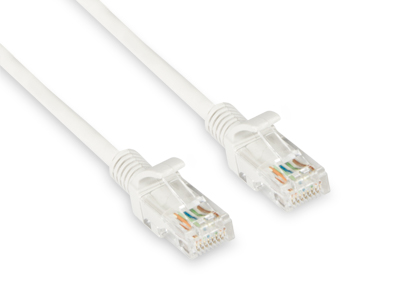 HCB30UTP5E
Patch Ethernet Cable Cat 5E 3MT UTP RJ45
CODE: HCB30UTP5E
EAN: 8000130591555
supports
Product menu
printer friendly page

Product description
Ethernet network cable Cat. 5E UTP 3 meters long with RJ45 male-male connectors. HCB30UTP5E cable is made of high quality materials to ensure the highest standards of performance. It's used for connecting PC/Laptop to Ethernet devices such as routers, network switches and ADSL modem.
Features
3 meters long patch Ethernet cable
RJ45 Male-Male connectors
Cat. 5E UTP for Gigabit Ethernet (1000BASE-T) connections
Plug & Play
Package content
Specifications and appearance are subject to change without prior notice.