Product details

product data sheet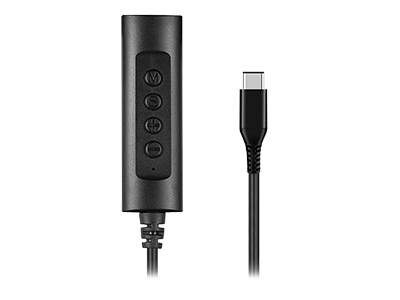 HHEADA-UC
Headset USB-C Adapter from Jack to USB-C with Volume Controls
CODE: HHEADA-UC
EAN: 8000130593672
compatible with
Product menu
printer friendly page

Product description
HHEADA-UC is a USB-C adapter that allows you to connect a headset with a 4-pole 3.5 mm jack to your computer's USB Type-C port. The adapter integrates a remote control to adjust the volume and disable microphone and earphones. The cable is 80 cm long.
Specifications

USB-C adapter for headphones with microphone
Connectors: Jack 3,5 mm 4-pole female, USB-C male
Buttons: Volume +/-, Mic On/Off, Speaker On/Off
Cable length: 80 cm
Package Contents
Jack to USB-C Headset Adapter
User guide
Specifications and appearance are subject to change without prior notice.