Product details

product data sheet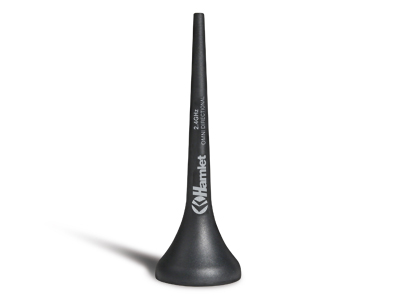 HNWA018
Wireless Antenna 2.4GHz 1.8dBi Indoor Desktop
CODE: HNWA018
EAN: 5391508632929
supports
Product menu
printer friendly page

Product description
Hamlet Omni-Directional Antenna improves the 2,4-2,5GHz Wi-Fi Wireless Lan connections under IEEE 802.11b/g/n standards. Thanks to the big gain of 1.8dBi and the omni-directional feature, the wireless device or Router on which this antenna is applied can increase the action range. The connector used is RP-SMA standard: very popular for wireless devices in the office. You only have to substitute the original antenna with Hamlet Omni-Directional Antenna to get immediately extra functions and power from your Lan.
Specifications
Compliant with IEEE 802.11b/g/n
80Cm cable lenght
SMA connector straight Plug/Reverse
No external power needed
Magnetic bottom
Features
Frequency range: 2.4GHz - 2.5GHz
Impedance: 50Ohms Nominal
VSWR: 1.92 Max
Return Loss: -10dB Maximum
Radiation Pattern: Omni-directional
Gain (Exclude cable loss): 1.8dBi
Polarization: Linear Vertical
Admitted power: 1W
Operating Temp: -20°C ~ +65°C
Storage Temp: -30°C ~ +75°C
Cable length: 80Cm
Connector: SMA Straight Plug/Reverse
Package content
Omni-Directional Antenna
User guide
Specifications and appearance are subject to change without prior notice.
---
Footer
Hamlet is a registered trademark by Riom Services Ltd
Registered in Ireland: No. 266378