Product details

product data sheet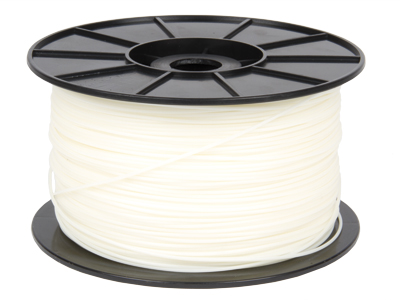 HP3DXROLWH
White ABS filament spool 1Kg
CODE: HP3DXROLWH
EAN: 5391508635265
supports




Product menu
printer friendly page

Product description
White ABS filament spool. This material is particularly suitable for realizing three-dimensional objects with Hamlet 3DX100 3D printer.
Specifications
Material: ABS, CE certified
Filament diameter: 1.75 mm
Filament colour: white
Filament weight: 1 kg
Spool diameter: 165 mm, central hole diameter: 40 mm
Operating temperature: 210 °C ~ 245 °C
Specifications and appearance are subject to change without prior notice.
---
Footer
Hamlet is a registered trademark by Riom Services Ltd
Registered in Ireland: No. 266378