Product details

product data sheet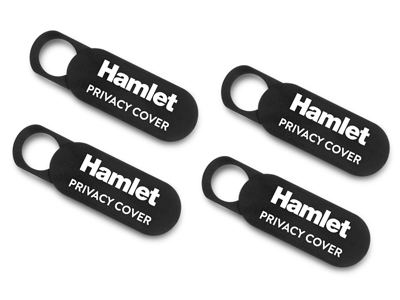 HWCAMCV4
Webcam Privacy Cover for Laptop and Monitor - 4 Pack
CODE: HWCAMCV4
EAN: 8000130593146
supports
Product menu
printer friendly page

Product description
Hamlet's Security Cover allows you to cover the webcam of your laptop or monitor when it is not in use to ensure maximum privacy. The ultra slim design makes it virtually invisible and does not affect your computer usage. The adhesive strip on the back makes installation extremely quick and easy. The slide closure allows you to open/close the flap with one finger.
4 PIECES PACK
Features
Security and privacy cover for webcam
Ideal for laptop and monitor with built-in camera
Adhesive base for easy installation
Sliding door
Dimensions: 13.5 × 33/44.5 mm
Hole diameter: 8 mm
Pack of 4 pieces
Specifications and appearance are subject to change without prior notice.