Product details

product data sheet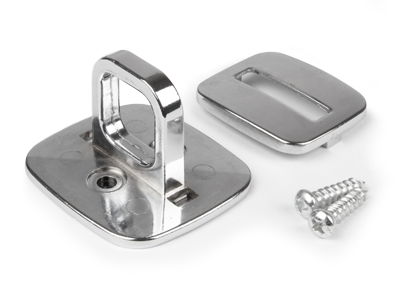 XNBLOCKRING
Zinc-Coated Steel Anchor Plate with Hole for PC Security Cable
CODE: XNBLOCKRING
EAN: 8000130592934
supports
Product menu
printer friendly page

Product description
XNBLOCKRING is a zinc-coated steel anchoring plate with hole for use with a computer security cable. The plate can be used as a fixing point on a desk or wall where no other secure anchor point is available. The plate can be simply fixed with the self-adhesive base or by using the screws supplied to maximize sealing safety.
Features
Anchoring steel plate with hole for use with a security cable (not included)
Create an anchor point to secure notebooks or other devices
Zinc-coating for maximum durability
Supplied with two fixing screws for anchoring to a desk or wall
High-strength self-adhesive base for quick and easy installation
Plate dimensions: 52 x 47 x 32 mm
Hole size: 20 x 20 mm
Package Contents
Steel Anchoring Plate with Hole
Fixing screws (2x)
Screws cover plate
Specifications and appearance are subject to change without prior notice.