Product details

product data sheet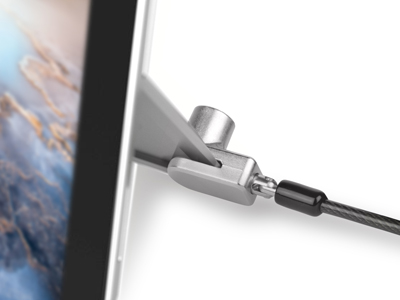 XPADLOCK200MS
Security Cable for Microsoft Surface Pro - 200 cm
CODE: XPADLOCK200MS
EAN: 8000130592774
supports
Product menu
printer friendly page

Product description
Hamlet Surface Pro Security Lock is a security cable compatible with Microsoft Surface Pro tablet. A high quality reinforced steel cable for maximum protection against theft. The 200 cm cable is supplied with 2 identical keys.
Features
Anti-theft security cable made with high quality reinforced steel*
Ideal for securing your Surface Pro tablet to a desk or other immovable object
Key lock system
Easy to install
Compatible with: Surface Pro 3, Surface Pro 4, Surface Pro 5, Surface Pro 6, Surface Pro 7, Surface Pro 7+, Surface Go, Surface Go 2 (not compatible with Surface Pro X)
Cable length: 200 cm
Package contents
Steel security cable (200 cm)
2 locking keys
* The steel cable is overlaid with a plastic sheath to protect and preserve the equipment with which it is used.
Specifications and appearance are subject to change without prior notice.