Product details

product data sheet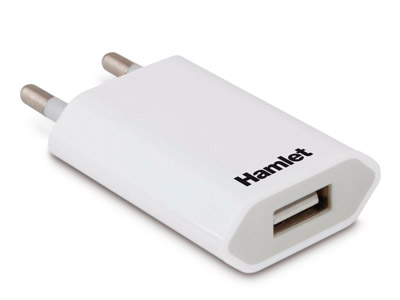 XPW220U2
220V Travel Charger USB Power Adapter
CODE: XPW220U2
EAN: 5391508634008
supports
Product menu
printer friendly page

Product description
Universal travel charger compatible with any USB portable device. It recharges batteries of mobile phones, MP3 players and other USB devices. It connects with your 220V socket supplying continuous electrical current compatible with USB peripherals voltage.
Features
One (1) USB port
Input: 100-240V 50Hz/60Hz
Output: DC 5.0V-1000mAh
Patented circuit board design to protect devices from short circuits
Require a USB cable to charge
Compact and portable design
Convenient to use for home, office and travelling
Easy to use, plug and play
Weight: 20 g
Specifications and appearance are subject to change without prior notice.
---
Footer
Hamlet is a registered trademark by Riom Services Ltd
Registered in Ireland: No. 266378