Product details

product data sheet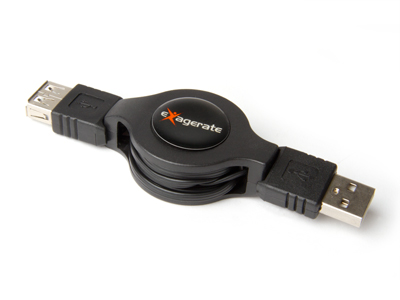 XRCU2
USB Rectractable Cable with 4 Adapters 1.2m
CODE: XRCU2
EAN: 5391508633377
supports
Product menu
printer friendly page

Product description
Hamlet retractable cable line has been designed to simplify and enhance your ability to plug in at home or on the road. This kind of cable design makes it the perfect fit for your laptop bag, pocket or purse. And it allows the retractable cable to expand from 0.8m to up to 1.2m with a simple pull. Another pull and they automatically retract back into the housing. Besides, we have many different kinds of adapters to be optional variable connection.
Features
USB retractabe with 4 adapters included
1.2 meters maximum length
Lightweight and easy to carry
Plug & Play
Package contents
USB retractable cable AM-AF
Usb A - B adapter
Usb A - Mini B (4 pin) adapter
Usb A - Mini B (5 pin) adapter
Usb A - Micro B adapter
Specifications and appearance are subject to change without prior notice.