Product details

product data sheet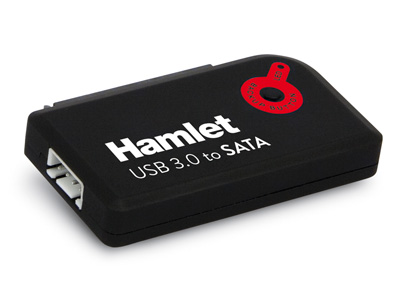 XU3SATA
USB 3.0 Hard Drive Adapter with OTB Function
CODE: XU3SATA
EAN: 5391508634497
supports




Product menu
printer friendly page

Product description
Exagerate USB 3.0 to SATA adapter easily turns any 2.5" or 3.5" SATA hard disk, SSD or SATA optical drive into a convenient external drive. Just connect your SATA device to the adapter and plug it into any available USB 3.0 port of your computer.
This device allows you to transfer or back up files from your computer to your external device and vice versa. The SATA to USB 3.0 adapter is compatible with all Serial ATA devices such as hard disks, CD ROM, CD-RW, DVD-RW and Blu-ray players and recorders.
Specifications
USB 3.0 super speed interface up to 5 Gbps
Backward compatible with USB 2.0
Serial ATA interface for 2.5"/3.5"/5.25" SATA devices
OTB (One Touch Backup) function
LED indicator for power and HDD activities
Supports Plug-and-Play for easy and quick installation
Dimensions: 62 × 40 × 12 mm
External power adapter included
Supports Win98SE/ME/2000/2003/XP/Vista/7, Mac OS 9 or above
Package content

USB 3.0 to SATA Adapter
USB 3.0 Cable
External power adapter
Power adapter cable
Utility CD
User manual
Specifications and appearance are subject to change without prior notice.
---
Footer
Hamlet is a registered trademark by Riom Services Ltd
Registered in Ireland: No. 266378