Product details

product data sheet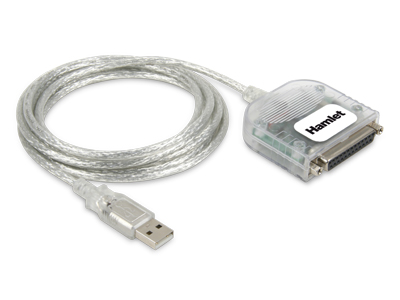 XUPP25
USB to Parallel DB25 Bi-Directional Adapter Cable
CODE: XUPP25
EAN: 5391508632264
supports





Product menu
printer friendly page

Product description
The USB to Parallel Bi-Directional Cable allows your PC or Notebook to print to most parallel printer device connected through the USB port. Just plug the USB connector of the cable into the USB port of your PC and the other end into the parallel printer and it's ready to use. The USB-to-Parallel cable also features bi-directional communication, allowing the computer to correctly retrieve the message reported from the printer.
Features
2 Meters USB to Parallel adapter
USB 2.0 compatible; Universal Serial Bus Specification Rev. 1.1 compliant
512 byte buffer size
IEEE-1284 1994 (Bi-directional parallel interface) specification compliant
IEEE 1284 bi-directional DB25 female connector
USB 1.1 compliant A type male connector
USB bus powered
Supports Windows XP/Vista/7/8 and 10
Specifications and appearance are subject to change without prior notice.
---
Footer
Hamlet is a registered trademark by Riom Services Ltd
Registered in Ireland: No. 266378