Product details

product data sheet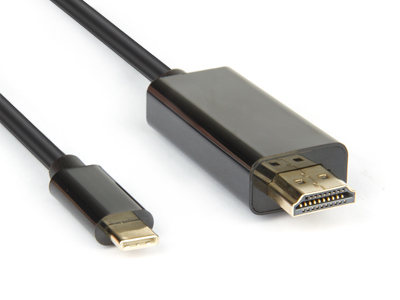 XVAUC-HDM4K20
USB 3.1 Type-C to HDMI M 4K 2K Cable Adapter 200 cm
CODE: XVAUC-HDM4K20
EAN: 8000130591746
supports




Product menu
printer friendly page

Product description
The USB Type-C to HDMI adapter turns the computer's USB Type-C port into a HDMI video output and allows you to connect a larger external display, TV or projector equipped with HDMI video input. The adapter supports video resolutions up to 4K.
Features
USB Type-C male to HDMI male video cable adapter
Supports video resolutions up to 4K
Compatible with MacBook laptops equipped with Thunderbolt 3 (USB-C) port
Cable length: 200 cm
Specifications and appearance are subject to change without prior notice.
---
Footer
Hamlet is a registered trademark by Riom Services Ltd
Registered in Ireland: No. 266378