Product details

product data sheet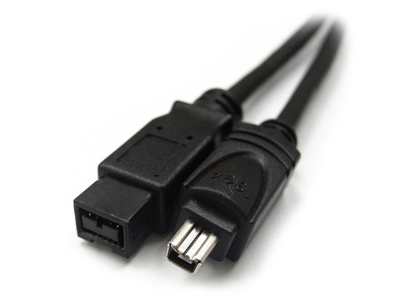 XZCFWB9A4180
9-pin to 4-pin FireWire 800/400 Cable 180 cm
CODE: XZCFWB9A4180
EAN: 5391508634046
supports
Product menu
printer friendly page

Product description
The Hamlet 9-pin to 4-pin FireWire 800/400 cable allows you to connect peripherals with 4-pin FireWire 400 interface as digital camcorders to computers and notebook with a 9-pin FireWire 800 port. This cable is ideal for digital audio and video transfers with maximum transmission speed of 400 mbps.
Features
IEEE Standard 1394a and 1394b data bus compliant
Up to 400 Mbps high-speed data transmission rate
Hot-Pluggable; no need to power down devices before connecting
Fully supports Plug and Play
Compatible with Mac and PC
Cable length: 180 cm
Specifications and appearance are subject to change without prior notice.