Product details

product data sheet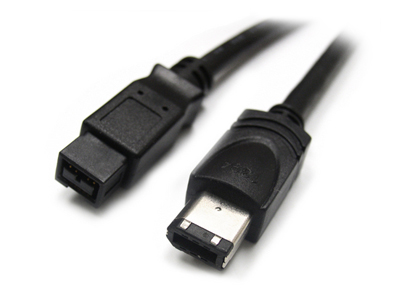 XZCFWB9A6180
9-pin to 6-pin FireWire 800/400 Cable 180 cm
CODE: XZCFWB9A6180
EAN: 5391508634039
supports
Product menu
printer friendly page

Product description
The Hamlet 9-pin to 6-pin FireWire 800/400 cable allows you to connect peripherals with 6-pin FireWire 400 interface to computers and notebook with a 9-pin FireWire 800 port. This cable is ideal for connecting external hard drives with a maximum transmission speed of 400 mbps.
Features
IEEE Standard 1394a and 1394b data bus compliant
Up to 400 Mbps high-speed data transmission rate
Hot-Pluggable; no need to power down devices before connecting
Fully supports Plug and Play
Compatible with Mac and PC
Cable length: 180 cm
Specifications and appearance are subject to change without prior notice.