Product details

product data sheet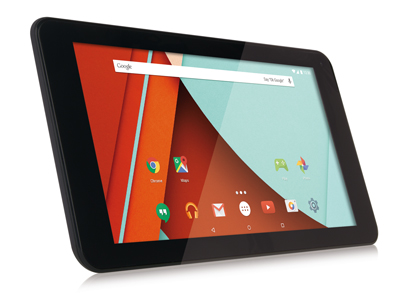 XZPAD470
7" Multi Touch Quad Core + Bluetooth Internet Tablet PC
CODE: XZPAD470
EAN: 5391508635623
supports
Product menu
printer friendly page

Warranty conditions

warranty conditions
All our current products have a two year manufacturers warranty period beginning from the purchase date (one year for professional users with VAT).
In case of defect, if the Tablet PC Zelig Pad is still in warranty, return the tablet pc to your reseller with failure description, proof of purchase and all accessories. The purchase reseller will send to the service center the defective tablet pc.
Should the fault occur within 8 days from the purchase date, the product will be replaced with a new one if all the following conditions are met:
The product must be returned to the dealer together with purchase receipt within 8 days.
The product must be accompanied by a detailed description of the defect.
It must be returned in the original packaging and complete with all accessories.
The product must be "like new".
If all conditions are met, the retailer will send the Tablet PC to the service center with replacement request DOA (Dead On Arrival). At his discretion and if available, the retailer may anticipate the customer a new Tablet PC. Where even one of the above condition were not met the Tablet PC will be repaired and not replaced.
Warranty will be void in cases of product modified, tampered with, damaged by negligence, accident, misuse, liquids, repair by unauthorized persons or by installing an operating system different from the one originally provided.
E-mail for information and technical support
support @ hamletcom.com
Specifications and appearance are subject to change without prior notice.