Product details

product data sheet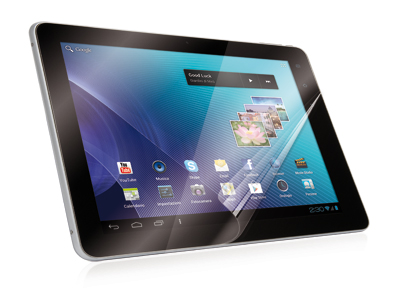 XZPADFM970X
Film Protector for 970 Series Tablet PC
CODE: XZPADFM970X
EAN: 5391508634817
supports
Product menu
printer friendly page

Product description
Exagerate Screen Protector is a film protector designed for the screen of Zelig Pad 970 Series Tablet PC. Thanks to its high transparency, it protects the screen from scratches and fingerprints while maintaining excellent quality of vision.
Features
Scratch-proof
Antistatic
High transparency
Film Size: 237 x 179 mm
Designed for Zelig Pad 970 Series:
XZPAD970H
XZPAD970H3G
XZPAD970H2
XZPAD970H2G
Specifications and appearance are subject to change without prior notice.