Product details

product data sheet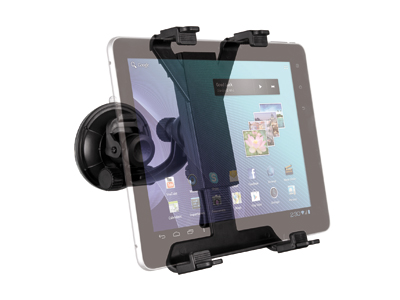 XZPADHOLD
Universal Car Holder for Tablet PC 8-12" - Windscreen Version
CODE: XZPADHOLD
EAN: 5391508634848
supports
Product menu
printer friendly page

Product description
Exagerate Zelig Pad Holder is a holder for Tablet PC easy to mount on the windscreen of the car or other flat/smooth surface. The powerful suction cup and swivel bracket allows for quick installation and safe use.
Features
Allows you to install the tablet on your car windscreen
Ideal for using the tablet as a GPS navigator
Quick and safe installation using a powerful suction cup
Compatible with Tablet PC from 8 to 12.1 inches
Specifications and appearance are subject to change without prior notice.